Uppdaterad
3 februari, 2023

Dobfanciers S-litter
f. 19/2 2005

m. IPO III, VPG (SCH H) III, FH, AD, ZTP Sg 1A, Angekört ZVA Arab vom Fachenfelde
f. IPO III, BHP I, Passed Swedish police L-test, MH, Korad Grim-Keeper's Aska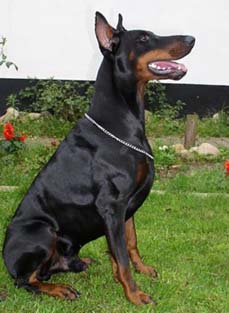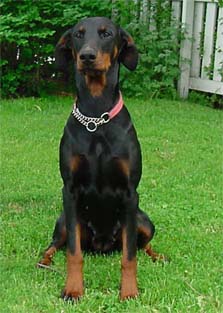 About the parents to our S-litter: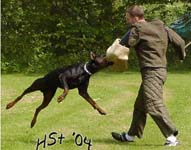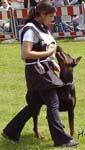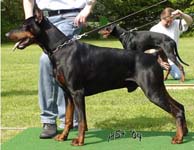 Arab is a young male who has competed at the Deutche Meistershaft twice. Arab has his strength of the uniform competing, bouth in the tracking, obidience and the protection work. Arab has a good bite and coordination in the bite and usually have at least 90 points of the c-work.
When we choose Arab we look back to Don Diego v't Sweko who we have met and seen in bouth obidience and protektion work. During many years we has wanted to take Diego into our breed. We are also like the working blood behind Arabs mother. The fact that Arab looks very nice and has brothers and sisters with good Hd-result is also a great part of choosing Arab for Aska. Arab himself is a calm, confident and kind male male who like bouth other dogs and people. Specially the good nature we think is of great value.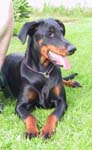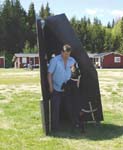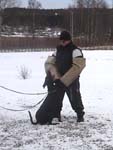 Aska is a young female who had started to compete during 2004. She has passed BHP I (Sch H I) and IPO II. She has also passed beginners class tracking in our Swedish working dog trials. Aska has doned the Swedish korning with good score and the result of the different parts is 3, 2, 3, 3, 3, 1, 2, 2, 1, ok at gunshots, totaly 223 points.
Aska is a dog who really like to work. She act extreamly fast,she is easy to handle and have easy to learn. Aska is dominant but have easy to agreement with other dogs and people. The strength of Aska is her fast reacting and acting as well as her great love to work, bouth tracking, obidience and the protecting work. At the protection work she has very good concentration, intencity and bite. e