About the parents to the Y-litter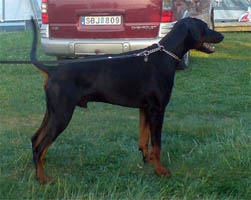 Varez is eyes free, HD A and vWD free by his parents.
Varez is a friendly male with very strong fighting spirit and very good bite.
He will compete in tracking and Swedish protektion work.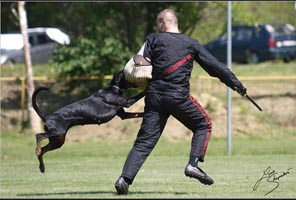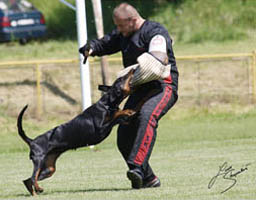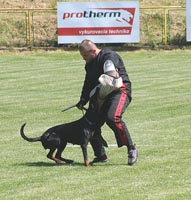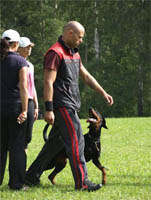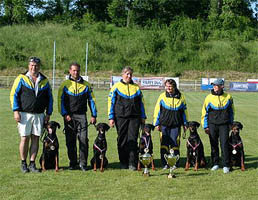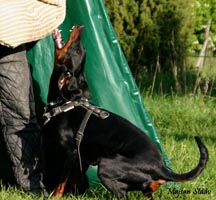 Uzka is eyes free and HD B.
Uzka is a nice female with high intense in working. She has a good bite and very good tracking work.
Uzka is in IPO III vith certifikate and was 15:th at IDC-IPO-WM 2010.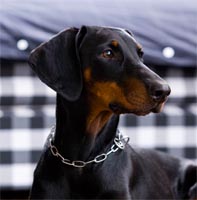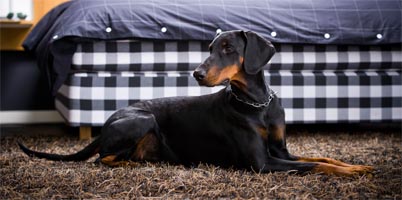 Bouth Uzka and Varez has parents competing at IDC-IPO-WM.

Varez father Flinta was qualified at IDC-IPO-WM 2006 but got damaged at training in Italy.
Flinta brother Fabio has competed 5 IDC-IPO-WM.
Varez has 3 littermates competing IPO, his brother Vizir become Swedish winner IPO 2011,
and his sister Vinix become Finnish winner IPO 2011.

Uzkas mother Ruzka has competed 3 IDC-IPO-WM best place 11:th and team silver.
Ruzkas brothers, Regiuz has competed 5 IPO-IDC-WM and Rezon 2006 & 2008.
Bouth Ruzka, Regiuz and Rezon has competed Swedish shampionship all breeds,
Rezon Nordic shampionship all breeds.

In this litter we put together the best from Swedish, Nederland and German breeding.
The motherlines will be stronger, inbreeding 1%.