MT, MH, BH, Approved L-Test, Policedog II, special trained for criminal cases
Dobfancier's Sazka
f. 19/2 2005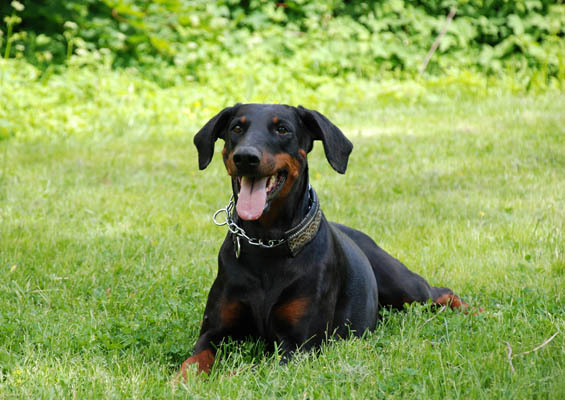 e. IPO III, VPG (SCH H) III, AD, ZTP Sg-1A, Ang. 1A Arab vom Fachenfelde
f. IPO II, BHP I, Passed Swedish police L-test, Korad Grim-Keepers Aska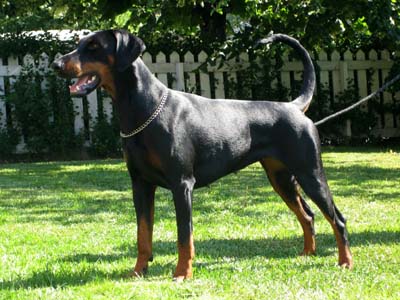 Saska is a dominant femal with selfconfidence and a lot of own ideas.
She is free from PHTVL/PHTV. Very sadly she has Hd C at her hips.
She is wonderful with puppies and people. She have very good fighting spirit and bite.
She have doned BH, MH and passed the MT vith 403 points.
Sazka has passed Swedish police L-test and work as policedog, passed as policedog II.
Sazka is special trained for criminal cases and as police search and recue dog.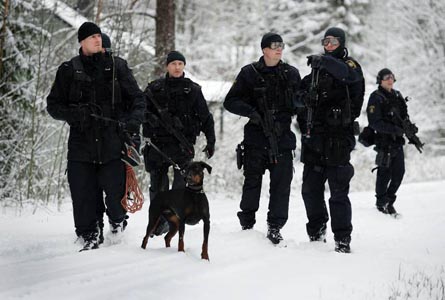 Photo: Andreas Hansson, Dagbladet.
The photo is publiced with special agreement, NOT allowed for other users!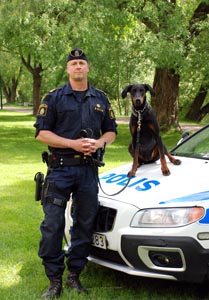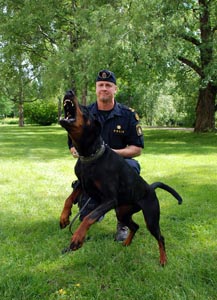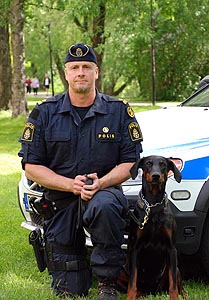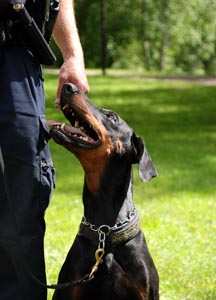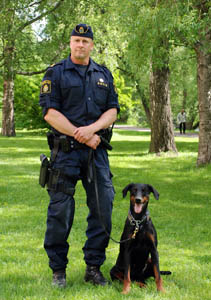 Thanks to you, Hasse Norberg for chosen Sazka as policedog and for all eaducation you given her.
Thanks for all PR you made for the dobermann breed and moust of all for taken care of her so nice!
Photos taken 2013, Sazka is 8 years and they shows how mutch she like her job and her owner.
Dobfancier's Sazka photoalbum

30/7 2013 Sazkajobb
8/4 2012 Sazka new work
28/4 2011 Sazka i tidningen igen
23/3 2011 Sazka at the radio
28/6 2009 More work for Sazka
24/6-2009 Sazka working from boat
26/1 2009 Sazka in news again
Sazka in police newspaper page 25